Panama Canal expansion project
/
Panama Canal expansion project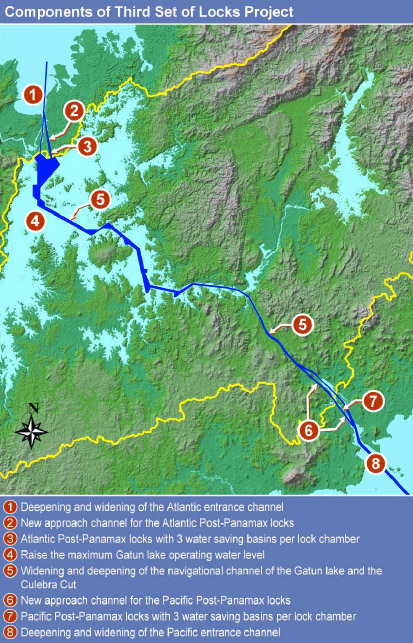 The famous Panama Canal joins the Atlantic and Pacific Ocean and is a key conduit for international maritime trade. Its capacity has now been doubled, with the completion of a major expansion project. Following eight years of excavation, a third set of locks has been added.
By 2011, 37% of shipping traffic was unable to pass through the canal because of size, and the volume of shipping that did pass through was expected to continue a steady rise. Global demand necessitated the construction of this new, high tech passage.
The expansion program includes the construction of new locks in the Atlantic and Pacific, the excavation of new access channels and the widening of existing channels. It also includes deepening of the navigation channels in the Gaillard Cut and Gatún Lake, and the raising of Gatún Lake's maximum operating level.
Now open to traffic, the canal as a whole will be able to handle the projected rise in volume to 2025 and beyond. This mega-project eases numerous burdens on the shipping industry, as well as creating huge numbers of jobs among the Panamanian people – generating enough wealth to reduce poverty in the country by almost 30%. However, critics of the project contend that there are serious environmental issues.